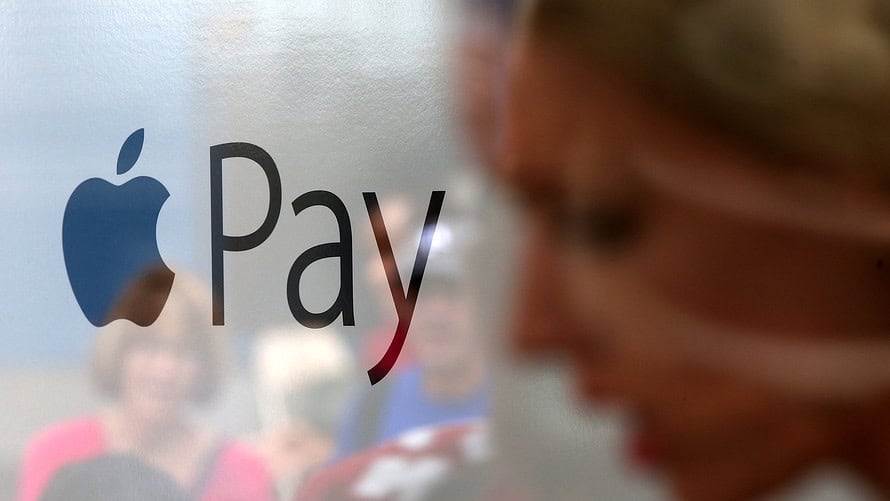 Apple AAPL, +1.12% and Goldman Sachs GS, -0.18% are expected to launch a joint credit card later this year that is designed to be used in concert with the iPhone and Apple Pay.
The card, which will be Goldman's first, will help the two companies meet major goals. Apple will diversify its revenue base through the swipe fees it will earn, while for Goldman, the credit card fits neatly into the investment bank's push into consumer-facing financial services.
The credit card marketplace is so competitive and there's so much out there that it's not going to be easy for these two brands, even as big and significant as they are, to come in and make their mark.
Given the big names involved, the credit card appears primed to make a big splash. To add even more sparkle for Apple fans, there will be special features in the Apple Wallet app that will only be available to consumers who sign up for the card, The Wall Street Journal reported. (Apple and Goldman Sachs did not respond to request for comment.)
Despite the allure the new credit card may have — especially to devotees of Apple's product line — consumers may want to think twice about signing up.
"The credit card marketplace is so competitive and there's so much out there that it's not going to be easy for these two brands, even as big and significant as they are, to come in and make their mark," said Matt Schulz, chief industry analyst at CompareCards.com TREE, +4.96%
Here is what consumers need to know:
The card is being designed to promote Apple Pay

One of the primary ways that Apple and Goldman plan to make the card competitive is by offering special features to card holders in Apple Wallet, according to the Wall Street Journal. The expected features are the sort that a consumer might expect froma run-of-the-mill savings app, including setting spending goals, managing card payments and tracking rewards.
With these features being key to the card's appeal, it's clear that Apple is using this as a way to drive user growth for Apple Pay, the mobile payment service through the Apple Wallet.
Mobile payments still have not caught on in the United States as much as they have in other parts of the world, especially China. That's largely because merchants have been slow to adopt the technology, and banks until recently were fixated on the transition over to chip-and-PIN credit cards, said Richard Crone, a consultant in the payments industry.
Aside from PayPal's PYPL, +1.07% person-to-person payment app Venmo, few apps have broken out from the pack.
PayPal (including Venmo) has 267 million users, compared with 32 million for Apple Pay, according to research from Crone. Apple Pay has only slightly more users than Walmart Pay WMT, +0.16% (31 million) and the Starbucks app SBUX, +0.85% (25 million).
Apple has a vested interest in trying to get more people to use mobile pay: It diversifies its revenue away from products like the iPhone. Apple earns a portion of the interchange (or swipe) fees that go to credit card issuers anytime someone pays with Apple Pay using credit card information stored in the Apple Wallet. With its own credit card, Apple will increase the amount it earns. "If Apple were able to move just 5% of its sales to its own co-branded card they could save more than $2 billion a year," Crone said.
Mobile payments can affect how you spend money

The problem for consumers is that mobile pay can be bad for your finances. "Any way you make spending less tangible, there is that risk you'll spend more because you're not actually seeing that money come out of your wallet," said Arielle O'Shea, a credit card expert at NerdWallet.
A recent study found that the total amount of money consumers spent increased 2.4% after the adoption of mobile payments.
The other issue is that there still aren't a whole lot of retailers that take mobile pay, including Apple Pay. "If consumers can't consistently use a tool, they tend not to want to use it," said Thad Peterson, a senior analyst at The Aite Group, a consultancy.
When it comes to rewards, this card won't be a game-changer

Cardholders will earn 2% cash back on most purchases and potentially more on Apple-related products and services, the Journal reported. It's not clear what the card's APR will be or whether it will come with an annual fee.
"If it is indeed 2% cash back on all purchases, then that is very competitive with the best cards that are out there right now," O'Shea said.
But it doesn't necessarily stand out from the crowd. It's in line with other flat-rate cash back cards, including the Citi Double Cash card C, -0.28% (2% on all purchases) and the Capital One Quicksilver Cash Rewards card COF, -1.06% (1.5% back on every purchase). But when considering the appeal of these rewards, consumers need to think about what they're spending on.
"You have to learn from your spending habits if cashback or another rewards card is best for you," O'Shea said. "And you don't want to use a credit card like this an excuse to spend more on Apple products."
Other cash back cards offer higher rates on certain purchases. The Discover it Cash Back card DFS, +0.35% for instance, earns 5% back on certain categories of purchases, which rotate each quarter. And the Blue Cash Preferred Card from American Express AXP, +0.78% earns 6% back on groceries.
Another way of looking at this card's rewards, as Schulz argued, is viewing them as Apple Pay rewards. But this wouldn't be the first card to offer special rewards for mobile pay purchases. Other cards that do this include the Wells Fargo WFC, -1.09% Cash Wise Visa Card V, +1.30% and the U.S. Bank Altitude Reserve Visa Infinite Card USB, +0.45% .
Goldman Sachs could use your data to sell you other loans

What this card really might be though is a ploy to get increased access to consumer data, Crone said.
Apple and Goldman will be able to collect data on what consumers prioritize in their financial lives through the new features added to the Apple Wallet app. And with the data they collect each time consumers use the credit card, they will understand more about what items consumers are buying.
In turn, Goldman would be able to take that data and use it to better target other credit offers it provides customers. Apple and Goldman could even be poised in the future to offer customized financing offers at the point of purchase to these card holders, Crone said. In other words, consumers shopping with the card could find themselves getting financing offers on purchases as they check out through the Apple Wallet app.
This would put the two companies in competition with PayPal Credit — which provides consumers with 6-months "special" financing on purchases over $100 whenever they shop — as well as other start-ups that are entering the bill-me-later space.
Of course, for consumers, those attractive loan offers may only end up increasing how much debt they're in — at a time when it's taking many people two or more years just to pay off their credit cards.
Shares of Apple are up 8.3% year-to-date, while shares of Goldman Sachs are up 14.1%. Comparatively, the S&P 500 SPX, +0.64% has risen 10.6% since the start of 2019, while the Dow Jones Industrial Average DJIA, +0.70% is up 10.7%.