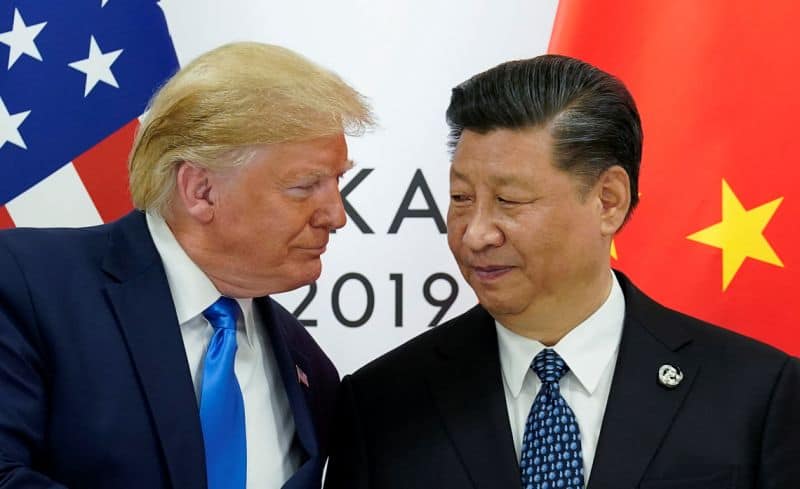 Major indices suffered their worst day of the year on Monday following increased trade tensions as the US announced tariffs on more Chinese goods, China's Yuan tanked against the dollar, and the US labeled China a currency manipulator.
William Cohan, a former investment banker-turned-special correspondent at Vanity Fair, and the author of the book "Four Friends," joined Yahoo Finance's The Final Round on Monday to dissect the day's steep market sell-off.
The trade war 'makes no sense'
"I think that there is a general concern among the people that I talk to about the increasing incompetence of the White House," said Cohan. "I think that people on Wall Street don't understand what Trump is doing with these trade wars, they don't think Trump understands what he's doing. He's been unable to articulate why he's picked a trade fight with China, and why he thinks he can win, even though he's clearly been losing lately. His advisors are unable to articulate why he's picking this big trade fight with China. It makes no sense."
A 'long-term rejection of globalism' or a blip
As investors sold stocks, economists voiced concerns about a possible decline of globalization.
Cohan said a long-term rejection of globalization could be more than a blip, but that "if, in fact, it's just a reset, or an interregnum about globalism, then I think this is a blip — and if it is a blip, I think it's a healthy one."
"Donald Trump has been pumping up stocks for the last two and a half years; he's been pumping up the bond market for the past two and a half years. I think that is all very, very bad," Cohan said. "I see these big sell-offs and corrections in the stock market as very healthy… In the bond market, I continue to be incredibly worried about what's going on [in the bond market]."