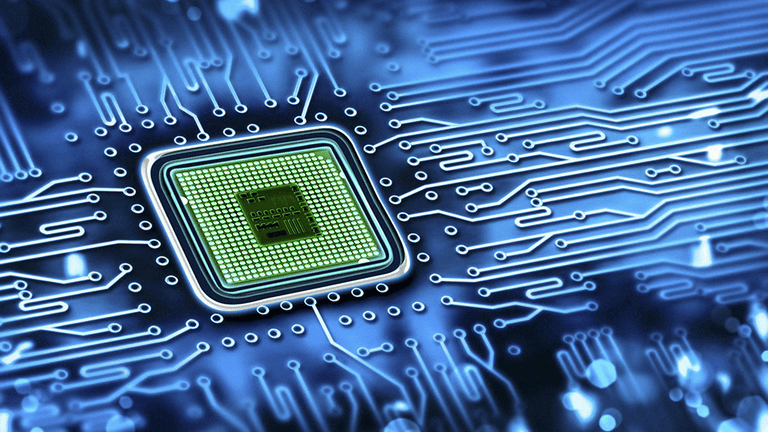 The Dow, S&P 500, and Nasdaq all jumped to new highs again Thursday, as outward tensions between the U.S. and Iran eased after President Trump's speech Wednesday. On top of that, China's Commerce Ministry said that the country's chief trade negotiator will travel to Washington early next week to sign the phase-one trade deal.
Along with the recent positive geopolitical and macroeconomic news, stocks could be positioned to continue their 2019 climb in 2020 for an array of reasons. The list includes historically low U.S. unemployment, low interest rates, and a projected return to corporate earnings growth. On top of that, some of last year's run was simply a function of the late 2018 selloff (also read: Why Stocks Are Poised To Soar In 2020).
With this in mind, investors should look to industries that could continue to climb in 2020. One industry that stands out is the historically cyclical semiconductor market. The chip space is coming off one of its worst years since the early 2000s, with overall sales projected to fall roughly 13%, according to The Semiconductor Industry Association.
Despite the downturn, semiconductor stocks thrived in 2019, driven by the likes of AMD AMD, Micron MU, Intel INTC, and many others. The divergence between the actual results and stock performances seems to be a function of the 2018 selloff and Wall Street's certainty that chip sales will bounce back in 2020.
Akoustis Technologies, Inc. AKTS
Akoustis is part of our Semiconductors – Radio Frequency industry that rests in the top 20% of our more than 250 Zacks industries at the moment. AKTS designs and manufactures radio frequency filter products and company executives expect the firm to benefit from the roll out of 5G technology and more. Akoustis, which went public in 2015, has a market cap of roughly $315 million and AKTS is currently trading at roughly $9 per share—this makes it somewhat more speculative by nature.
AKTS shares have jumped 16% in the last month and 41% in the past year, yet it still has room to climb before it hits its all-time highs of nearly $13. The company's adjusted loss is projected to be cut in half next year. On top of that, Akoustis' positive earnings estimate revision activity helps it hold a Zack Rank #2 (Buy) right now.
Looking ahead, our Zacks estimates call for the company's current fiscal year sales—which ends in June—to jump 230% to $4.75 million. Better still, Akoustis' revenues are projected to soar over 700% above our current year estimate to reach $38.1 million next year. Overall, Akoustis is a chip stock that only growth-focused investors should consider, or people looking for "cheap" tech bets.
Advanced Energy Industries, Inc. AEIS
Advanced Energy's power solution technologies are used within everything from data centers to semiconductor equipment. AEIS has topped our quarterly earnings estimates in the trailing three quarters by an average of 32% and its recent string of positive bottom line revisions has it at a Zacks Rank #1 (Strong Buy). Advanced Energy also holds an "A" grade for Momentum in our Style Scores system and its Semiconductor Equipment – Wafer Fabrication industry comes in at No. 4 out of 254 total Zacks industries.
The Fort Collins, Colorado-headquartered firm officially completed its acquisition of Artesyn Embedded Power in September. Peeking ahead, the firm's fourth quarter and Q1 2020 sales are projected to soar 103% and 122%, respectively—boosted by its Artesyn deal. AEIS is then projected to see its fiscal 2020 sales climb another 69% to $1.29 billion. Plus, its adjusted earnings are expected to bounce back in a big way next year after an expected fall in 2019.
Advanced Energy stock has popped 57% in the past year and 33% in the last three months. Despite the recent run, AEIS has plenty more room to climb before it hit its October 2017 highs. On top of that, AIES is still trading at its industry's average in terms of forward 12-month earnings estimates at 22.3X. And Advanced Energy shares are trading at 2.1X forward sales, which marks a discount against its industry's 6.8X average and its own two-year high of 4.4X.
Nvidia NVDA
Nvidia is the most well-known semiconductor firm on our list today and by far the biggest. NVDA stock hit a new 52-week high Thursday, alongside tech titans such as Apple AAPL and Microsoft MSFT. The graphics chip powerhouse has already seen its stock soar nearly 70% in the past 12 months. Yet, like AEIS, Nvidia shares still rest far below their fall 2018 highs. NVDA is also the only stock on our list today that pays a dividend and it is trading below its two-year highs in terms of forward earnings.
Going forward, Nvidia's video game-focused business is poised to grow and remain integral to the broader industry. Investors should also note that CEO Jensen Huang is confident that his firm will continue to expand its data center business in the cloud computing age, as well as its presence in artificial intelligence, IoT, and more. NVDA currently holds a Zacks Rank #2 (Buy), sports a "B" grade for Growth, and is part of a space that rests in the top 9% of our Zacks industries.
The Santa Clara, California-headquarter firm's current year sales and earnings are projected to slip. But NVDA's Q4 fiscal 2020 revenue is projected to surge 34% to help lift adjusted earnings by 107.5%. Meanwhile, Nvidia's adjusted full-year fiscal 2021 earnings are projected to jump 30.5% on the back of 19.4% higher sales that would see it reach $12.86 billion.
Breakout Biotech Stocks with Triple-Digit Profit Potential

The biotech sector is projected to surge beyond $775 billion by 2024 as scientists develop treatments for thousands of diseases. They're also finding ways to edit the human genome to literally erase our vulnerability to these diseases.

Zacks has just released Century of Biology: 7 Biotech Stocks to Buy Right Now to help investors profit from 7 stocks poised for outperformance. Our recent biotech recommendations have produced gains of +98%, +119% and +164% in as little as 1 month. The stocks in this report could perform even better.