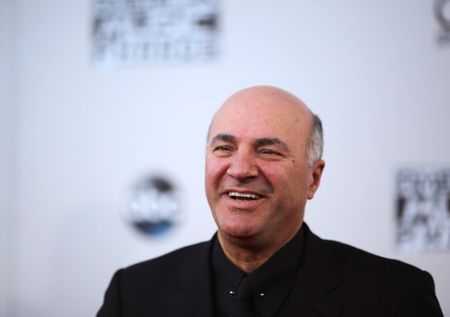 There's only one stock metric that investors should focus on in 2019, according to "Shark Tank" star Kevin O'Leary, chairman of O'Shares ETF Investments.
Cash flows.
"High quality stocks with large balance sheets in all sectors that have predictable cash flows are going to outperform the overall market," O'Leary told Yahoo Finance.
That mosaic isn't sexy. It's actually boring.
"It's all about the stability of the balance sheet," he said. "Big, old, boring companies with stable cash flows are in vogue right now and that will continue in 2019."
Examples of stocks in this category, according to O'Leary, include Johnson & Johnson (JNJ), Exxon Mobil (XOM), Chevron (CVX) and Verizon (VZ), among others. Verizon is the parent company of Yahoo Finance.
The O'Shares FTSE U.S. Quality Dividend ETF (OUSA) captures this type of profile of stocks. Since October 1, prior to the wave of volatility that hit the stock market and particularly the tech sector, OUSA is down 1.8% compared to the S&P 500's steeper decline of 6.3%.
The ETF's biggest holdings include Johnson & Johnson, Exxon Mobil and Cisco (CSCO).
"With high cash flow payers, you're getting a significant increase in payout vs. S&P 500 – you're getting 40 basis point more yield," he said. "If you're looking for 8-10% return in 2019, you want a good amount to be guaranteed via dividend or cash return."
The types of stocks O'Leary is bullish on may not include some of the high-flying technology stocks that were largely responsible for the S&P 500's 7% pullback in October and continued volatility throughout November.
"Stocks with high price-to-earnings multiples have fallen out of favor in recent weeks," O'Leary said, adding that this theme is seen across all sectors, but largely in technology.
Take Apple (AAPL) for example. This past summer, O'Leary trimmed his personal stake in Apple to 3% from 5% of his overall portfolio. That was when the stock was trading in the high $190s. On Thursday, Apple traded at $178.49 a share.
In early November, when Apple announced it would no longer report unit sales for its most important product, the iPhone, O'Leary, ditched the stock completely.
"I sold my entire stake after that announcement," he said. "The biggest mistake a company can do is to remove transparency."
O'Leary said he doesn't know how to value Apple.
"It was a great stock but now you're driving blind," he noted.