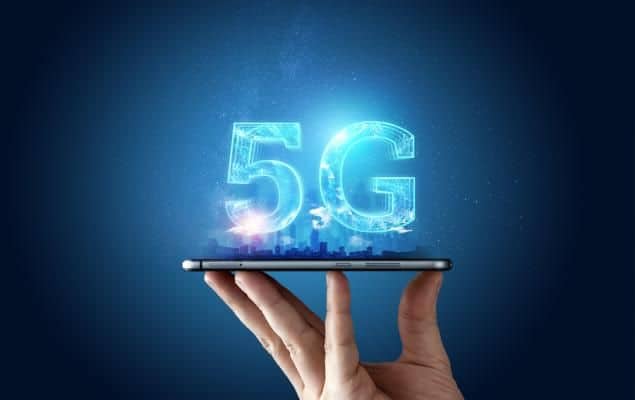 The race to 5G is becoming a global battle, and it looks like China's Huawei is substantially leading the pack. Now US congressmen/women are lobbying to subsidize our 5G rollout with more than $1 billion in funding to keep pace with China's swift 5G enhancement. This subsidy could directly benefit Verizon VZ and AT&T T, among other wireless carriers, as well as 5G hardware & devices companies like Qualcomm QCOM and Apple AAPL.
This race to become the first fully-integrated 5G network and best-in-class capabilities is analogous to The Space Race in the late 50s and 60s with the Soviet Union, which was fueled by the Cold War. Today, the race is with China, and the fuel is the US-China trade conflict.
Unlike The Space Race, the battle for fully integrate 5G infrastructure will have real-world significance. 5G technology will quickly advance the capabilities of mobile devices, which is going to change the world of hardware. 5G will progress the nations and economies that can achieve its full integration first.
Huawei's dominance in 5G concerns US government officials who see Huawei's influence on 5G as a threat. US officials claim that Huawei is receiving government support that is helping them get ahead of the curve.
A bipartisan group of senators are pushing for what they are calling Utilizing Strategic Allied Telecommunications Act, which would raise money from 5G spectrum auctions as well as create a security fund for purchase of non-Chinese equipment abroad.
Huawei made it on the US's blacklist last year after the US claimed the company was working with the Chinese government and engaging in espionage around the world. In the eyes of the US government, Huawei's 5G capabilities are becoming a threat to nations across the globe.
The innovation grants that are being proposed by the US senate could stimulate the technological capabilities of the US's most prominent 5G device & hardware companies and put US technology at the forefront of global 5G demand.
At the core of 5G capabilities are the integrated circuits that power the devices. Innovation in mobile chips is being led by Qualcomm, Qorvo QRVO, and Skyworks Solutions SWKS, while infrastructure chips are being headed by Broadcom AVGO and Intel INTC. All these company's stand to gain if this proposed subsidy is pushed through.
Take Away
5G technology is going to make our world much more mobile and allow for device capabilities that couldn't otherwise be achieved. The race to fully integrated 5G networks and devices that leverage this technology is underway, and China has the lead…. for now.
Biggest Tech Breakthrough in a Generation

Be among the early investors in the new type of device that experts say could impact society as much as the discovery of electricity. Current technology will soon be outdated and replaced by these new devices. In the process, it's expected to create 22 million jobs and generate $12.3 trillion in activity.

A select few stocks could skyrocket the most as rollout accelerates for this new tech. Early investors could see gains similar to buying Microsoft in the 1990s. Zacks' just-released special report reveals 8 stocks to watch. The report is only available for a limited time.