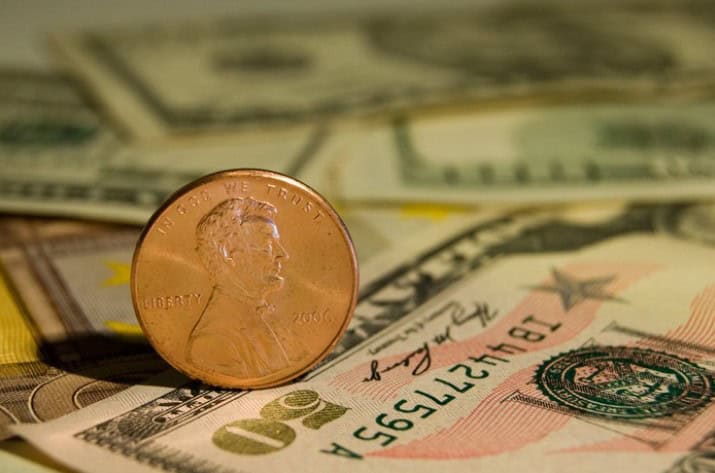 Stocks that trade at less than a dollar per share are referred to as "penny stocks," and they tend to attract investors who are looking for explosive gains.
It is possible to get lucky with these typically speculative investments, but there are usually good reasons why they trade at such low prices. The market offers much better choices if you're seeking massive returns.
Investors hunting for stocks that have the potential to deliver big gains and offer risk-to-reward dynamics that outclass the vast majority of penny stocks should consider buying shares in Baozun (NASDAQ:BZUN), Himax Technologies (NASDAQ:HIMX), and MakeMyTrip (NASDAQ:MMYT).
1. Baozun
If you're looking for stocks that could deliver multibagger performance, starting with companies that have small market capitalizations, meaningful competitive advantages, and operate in industries that position them to benefit from market trends is a smart strategy to employ.
Baozun ticks all these boxes, and with shares trading down roughly 45% from their lifetime highs, growth-focused investors have an opportunity to establish a position in a potentially explosive company at an opportune price.
Baozun's core business revolves around providing website creation tools, order fulfillment, and customer management services for Western brands that want access to China's online retail market. China is the world's largest e-commerce market, accounting for over 50% of global spending, and online retail sales in the country are still growing at a faster clip than those in the U.S.
Major U.S. brands including Nike, Starbucks, and Microsoft do business in China through Baozun's online retail channels, and the company has lots of room to run if it can continue adding new brand partners to its platform.
The company's stock has been depressed lately due to Chinese hardware giant Huawei leaving its platform, and sales and earnings growth coming in slower than investors expected, but there's a good chance that Baozun will bounce back from its recent slumps and deliver big returns for patient investors.
Baozun has a market capitalization of roughly $2.2 billion, and it's already solidly profitable — with the company value at roughly 23 times this year's expected earnings. There's still big room for the business to continue expanding, as e-commerce continues to account for a greater portion of China's retail market and the country's middle class continues to expand and enjoy increased per-capita purchasing power.
2. Himax Technologies
With a market capitalization of roughly $1.3 billion, Himax Technologies is still squarely in small-cap territory, and its valuation could skyrocket if some of its growth initiatives pay off. Augmented reality (AR) could be one of the next explosive trends in the technology space, and the Taiwan-based semiconductor designer could play an important role in bringing the new display-and-computing platform into the mainstream.
Himax's core business is designing display-driver chips that regulate the colors displayed by pixels in television and mobile device screens. The company has struggled in recent years, as prices for its products have come down and slowing growth for the mobile market has meant weaker demand, but it could have some big catalysts on the horizon.
The company could be a key supplier of chips used in AR headsets. It also has a growth opportunity in auto chips, as an increasing number of vehicles are being built with heads-up displays (HUDs).
The AR market has been slower to develop than many analysts and industry insiders anticipated, and that has meant that Himax has been wanting for positive earnings catalysts while margins have slipped on its core display-driver business for televisions and mobile devices. That should change eventually.
Research from Mordor Intelligence projects that the global market for augmented reality will grow at a 152.9% compound annual growth rate from 2019 through 2025 and that 22.8 million AR headsets will be shipped this year.
Augmented reality is a tech trend that's worth betting on for investors seeking huge returns, and it could propel Himax's beaten-down stock to big gains.
3. MakeMyTrip
Priceline, now known as Booking Holdings, delivered stellar returns for shareholders by making it easy for users to book trips online and save money in the process, and the potential exists for companies with similar offerings to post explosive gains in emerging markets. MakeMyTrip is India's leading online travel site, providing users with platforms for booking flights, hotels, and train and bus tickets.
With a population of roughly 1.4 billion people and rapid economic growth that's putting more of its citizens in better positions to travel, MakeMyTrip has a huge addressable market and favorable tailwinds at its back. Bain & Company projects that the Indian economy will expand at a compound annual growth rate (CAGR) of 7.5% this decade and that this momentum will bring 500 million people into the country's middle class. That's an outlook that bodes very well for MakeMyTrip.
With over 450 million monthly internet users, India is already the world's second-largest internet market (behind only China), but nearly two-thirds of its citizens still do not connect to the net on a monthly basis. Roughly 25% of the country's travel bookings were made online in 2018, but Bain projects that this figure will rise to 35% in 2021, and the online-travel share of the total market should only continue growing as internet penetration continues to expand in the country.
MakeMyTrip has a market capitalization of roughly $2.45 billion, trades at roughly 3.2 times this year's expected sales, and could deliver tremendous returns over the next decade and beyond if it maintains leadership in India's fast-growing online-travel industry.