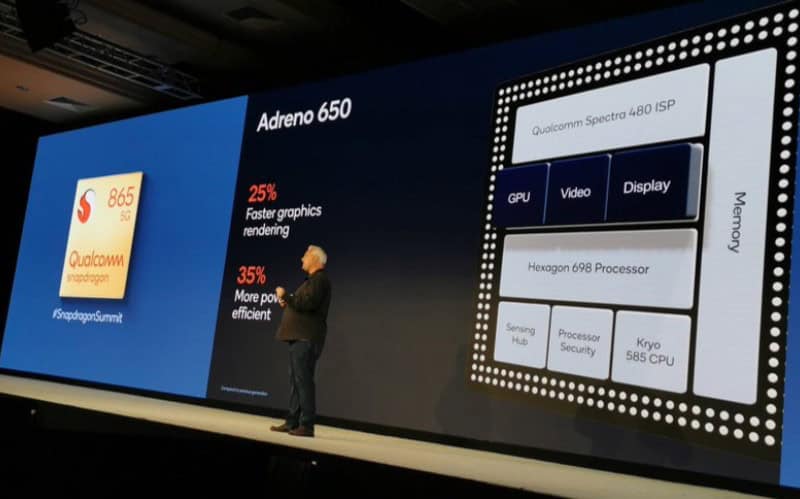 TSMC uses its N7, the foundry's 7nm process without EUV, to fabricate Qualcomm's latest flagship processor, Snapdragon 865 series. Nevertheless, its Snapdragon 765 chips are being manufactured using Samsung's EUV-based 7nm process technology.
Keith Kressin, senior vice president of product management for Qualcomm Technologies, disclosed that TSMC's 7nm EUV process and 5nm process are not in Qualcomm's roadmap for the production of its 865 or 765 series.
Qualcomm has been tight-lipped about when it will migrate to 5nm node for its chips.
Kressin noted that EUV is an upgrade to manufacturing process, but that is not a direct concern of Qualcomm, which gives priority to chip performance, power consumption. He said Qualcomm needs massive production capacity support from mainstream advanced technology.
Qualcomm has unveiled its 2020 Snapdragon 5G mobile platforms supporting both sub-6GHz and mmWave networks, with upgrades on AI processing, photography and gaming. Devices powered by those chips are slated for launch in the first quarter of next year.
Many market observers have been curious about Qualcomm's decision to use a standalone 5G modem instead of having it integrated into the 865 chip. Nevertheless, the Snapdragon 765 series integrates the modem and AP.
The 865 and X55 are a package deal, Qualcomm noted. While an AP coming with an integrated modem can save battery life and space, Qualcomm continued, its Snapdragon 865 modular platform consisting of the X55 modem improves space and power limitations without sacrificing the processor performance.
Qualcomm's modular platforms are meant to streamline OEM engineering work. But through the module design, which contains essentially all components laid out externally, Qualcomm's Snapdragon 865 modular platform helps OEMs save more space as a whole.
The Snapdragon 765 series comes with an integrated X52 5G modem.