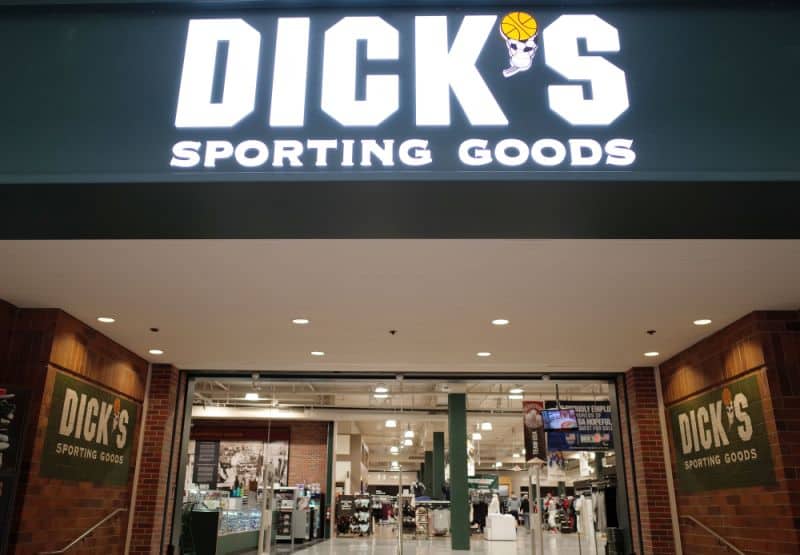 It was mid-afternoon on February 14, 2018, Ed Stack was preparing to travel to Florida and spend a long weekend with his wife. That's when he heard the news of yet another school shooting. Seventeen people died that day at Marjory Stoneman Douglas High School in Parkland, Fla.
"When we heard the students' rallying cry, 'enough is enough' it really got to us," Dick's Sporting Goods CEO and Chairman Ed Stack told Yahoo Finance. "We felt like we had to take a stand."
Two weeks later, Dick's Sporting Goods (DKS), the biggest sporting goods retailer in the country, completely stopped selling guns to customers younger than 21 and removed assault rifles and high-capacity magazines from all of its stores.
The company originally tried to ban assault rifles back in 2012 after the Sandy Hook Elementary school shooting. But after customer backlash, they put the guns back on the shelves at its Field & Stream stores, some of which the company has sold.
The Parkland shooting was a turning point for Dick's Sporting Goods. Stack discovered the shooter bought a shotgun from the company in November of 2017. "It was not the gun, nor the type of gun, he used in the shooting— but it could have been," the company said in a statement.
"Mass shootings had become an all-too-familiar part of life in America," Stack wrote in his new book "It's How We Play The Game." "Their frequency seemed to be increasing and there seemed to be no end to it— and maybe worse, no one trying to deal with it."
Destroying $5 million worth of guns
But Dick's Sporting Goods continued to take action. In April 2018, the company said it planned to destroy all military-style rifles it took off its shelves after the Parkland shooting rather than allowing them to sell at another retailer. Since then, the company destroyed $5 million worth of its gun inventory and turned it into scrap metal.
"If you see a problem and you have an expertise on the problem and you have a sense of the solution, you should stand up and say something and that's what we did," Stack said.
Stack also said the new restrictions on guns will cost the company about a quarter of a billion dollars in revenue. For the fiscal year ending Feb. 2, 2019, same-store sales fell 3.1%, according to company earnings, and Stack blamed a lot of it on gun issues.
Stack is among the 144 corporate executives that signed a letter urging Congress to expand background checks and issue stronger gun control laws in September.
"The American people are looking for leadership—and they're not getting it in Washington," Stack said. "They're looking to the private sector and we need to do something."
Since the move by Dick's, in September Walmart announced that it would reduce gun and ammunition sales and request that customers no longer openly carry guns into their stores.