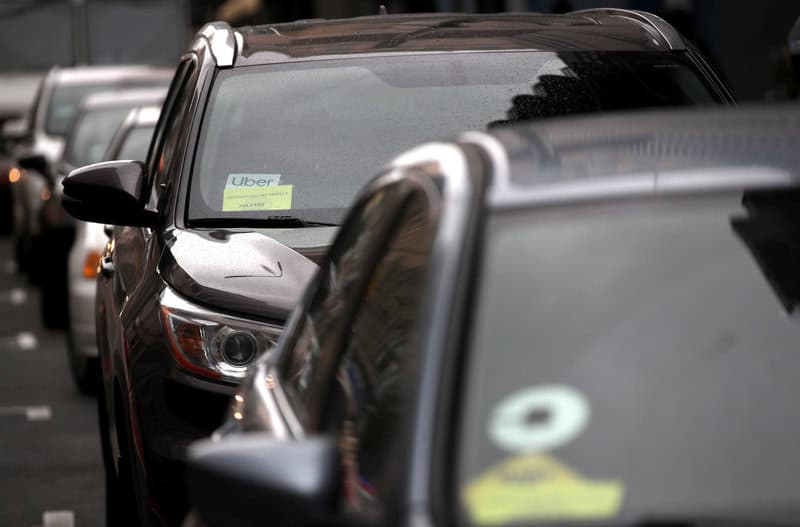 Do ride-hailing companies like Uber and Lyft make a city's traffic worse or better?
In San Francisco at least, the answer is decidedly worse, according to a newly published study in the journal Science Advances.
"It's by far the most detailed look that's been done in any given city," says Bruce Schaller, a transportation expert and former New York deputy commissioner for traffic and planning who was not involved in the study. "And it's certainly consistent with what we're seeing in other places."
University of Kentucky researchers worked with researchers from the San Francisco County Transportation Authority to compare the city's traffic during a six-week period in 2010 — before companies had started major operations in the city — to a similar period in 2016 after they became transportation powerhouses.
They also modeled how traffic would have been in San Francisco in 2016 without Uber and Lyft on the roads, controlling for factors such as population growth and construction.
The amount of time it took to get to a place in traffic versus no traffic "went up by about 60% between 2010 and 2016," says Gregory Erhardt, a civil engineering professor at the University of Kentucky and co-author of the study. More than half of that increase, he adds, is attributable to the two ride-hailing companies. The researchers' model shows that without the presence of Uber and Lyft, congestion would have increased by a more modest 22%.