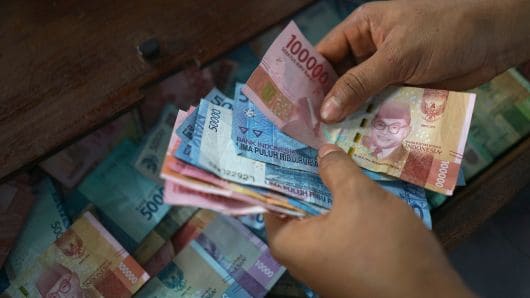 With the U.S. Federal Reserve pledging to be "patient" in future rate hikes, emerging markets should do better this year, and may in fact even have "a decent rally," one strategist told CNBC on Monday.
Last year, economic troubles in Argentina and Turkey, as well as the Fed tightening monetary policy, had caused a selloff in several emerging market currencies. Some emerging market stock indexes also saw steep declines. Rising interest rates stateside make it harder for emerging economies to service their U.S-dollar debt.
But those markets should turn around this year, said Mary Nicola, a G-10 foreign exchange and Asian fixed income strategist at Eastspring Investments.
"Now that the Fed is going to be patient, we think that EM has a bit to go. If you look at what we saw last year in terms of emerging markets, the EM rout had much to do with the fact that the Fed was hiking," she told CNBC's "Squawk Box" on Monday. "Now that the Fed hikes are off the table for a little bit, and the Fed can afford to be patient, EM funding conditions won't be as tight as it was before."
With that development, investors could consider going into emerging markets this year.
"On the back of that, we think that there is scope for EM to have a decent rally. We think that they're really cheap at this point … and we could see some sort of potential … as long as the Fed stays on hold," Nicola said.
Two weeks ago, the Fed opted not to raise interest rates during its policy meeting and pledged that future moves will be done patiently and with an eye on how economic conditions unfold.
In a move that represented a divergence from policy of the past several years, the Fed dropped language that more rate hikes would likely be warranted and said it was adopting a more cautious approach.
In light of that, Nicola recommended currencies of countries with strong fundamentals, such as the Indonesian rupiah, Turkish lira, and the Russian ruble.
However, she pointed out that while there is scope for appreciation in the lira, there's also a need to see Turkey undertake more reforms.
As for the ruble, while geopolitical tensions persist, the Russian economy is doing "fairly well," she added.
Last year, the rupiah fell to its weakest level against the dollar in more than 20 years in September, while the Turkish lira hit a record low against the dollar in August.